Vintage polished steel hinged box files.£35 each.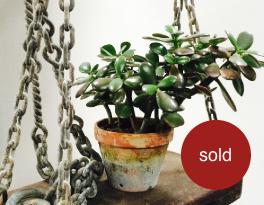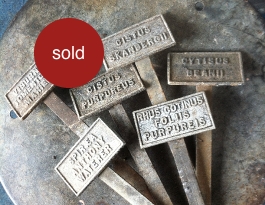 Antique enamelled co-operative sign letters.
Antique white china number plaques.
Antique Kenrick & Sons cast iron and brass coffee grinders
Vintage speedfix tape dispenser.
Solid hardwood Trub telephone circa 1972 by Gfeller of Switzerland.
Wall mounted 1905 Landers, Frary & Clark wall mounted coffee grinder
Aluminium storage cannisters with brass labels & turned wooden knobs
Vintage wooden coat hangers with wirework . £40 set of 4.
Vintage cream coloured leather ice skates with original blade guards.
Mirophar Brot, illuminated 1930's vanity/shaving mirror.
Vinatge school blackboard ruler & protractor.
Vintage numbered school hooks on Oval profile rail.
Heavy guage wirework hooks with optional numbers. sold.
Vintage Wirework hooks with chunky cast iron number plaques.5 in stock.
Polished iron school hooks with number windows.sold out.
Bronze & Enamel vintage sign letters.
Burnished iron hooks wall mounted on oval rail.
Vintage 'In or Out' board. Pair in stock £45 ea.
Cast iron hooks with aluminium number plaques.
Burnished antique cast iron Hutton & Co bicycle stand.
Vintage metal 'Gravity' folding escape ladder.
Copper & enamel reclaimed Pub Door Signs. £50ea.
Vintage 60's Red ball coat & bag hooks.
Enamelled steel warning sign.
HOMEWARES.
hooks, hardware, signage & more




Vintage galvanised plant indentification labels.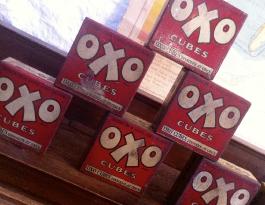 Vintage 1940's hinged OXO tins.
Vintage black and white painted iron hooks.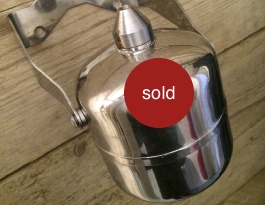 Vintage 50/60's Hortons liquid soap dispenser.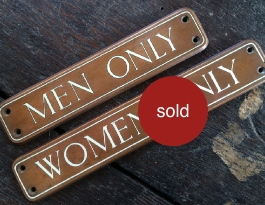 Antique copper & enamel MEN/WOMEN ONLY signs.
Vintage municipal swings on galvanised chains.
Wirework hooks with brass/iron number plaques.
Antique adjustable shop display stands .2 left.
Mid century Rexel Comet staplers, check stock..
1960/70's perpetual office wall calendars, new old stock.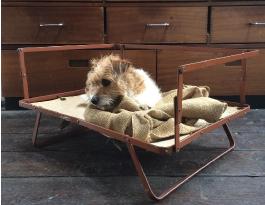 Vintage Goddards folding dog beds. 2 available.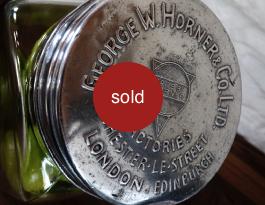 Vintage George Horner & Co, Sweet shop counter jar.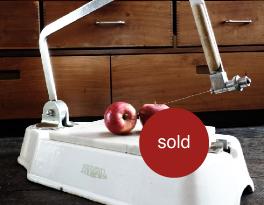 Vintage Parnall & Sons cheese cutter.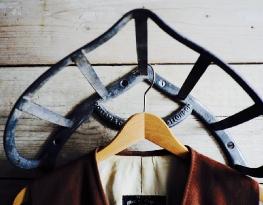 Antique Cottam galvanised iron saddle bracket.