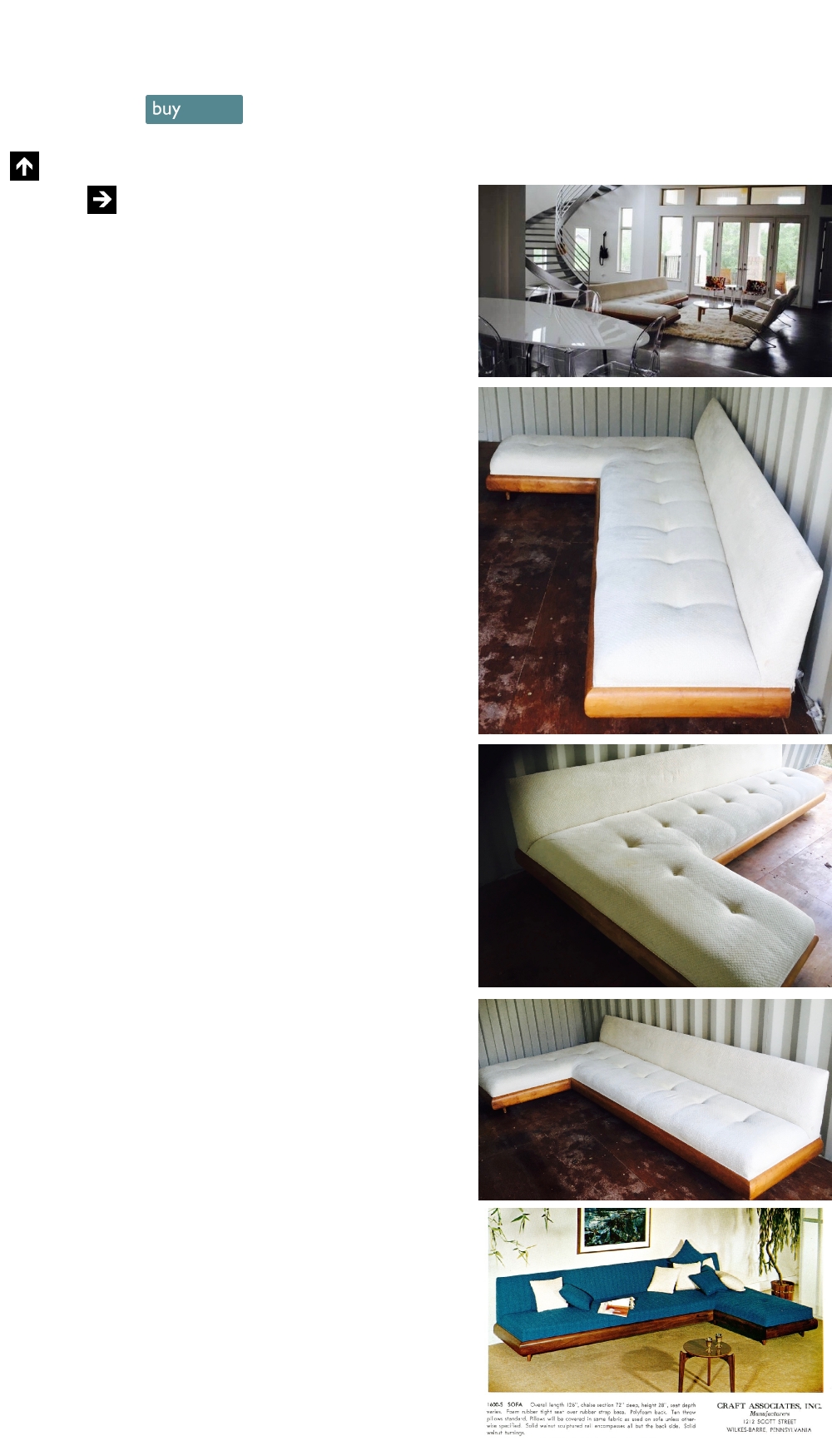 Vintage mid century Adrian Pearsall sofa for Craft Associates
Amazing opportunity to purchase rare sofa imported from the U.S.
We are offering this amazingly rare mid century sofa on behalf of a friend who re-located it at great expense from the U.S only to find it doesn't fit her somewhat smaller english living room !.
The 'L' shaped sofa features a beautiful, low curved walnut frame sitting on tapered conical feet. It was completely re-upholstered a couple of years ago to meet modern fire safety standards. New seat foam is covered with an off white woollen upholstery cloth sympathetic to the period.
As the top photograph illustrates it looks fabulous in a large open plan space where the design can be appreciated from all angles. There are a couple of metres of the upholstery fabric included should the new owner wish to make some scatter cushions, also a custom made protective cover.
Adrian Pearsall 1925-2011, was a graduate of the University of Illinois in 1950 with a degree in architectural engineering. He left the architectural field after two years to found Craft Associates, becoming one of the country's most prominent furniture designers during the mid-century "Atomic Age."... With the help of his wife Dorie he began building furniture in the basement of their Kingston, PA home, and selling pieces from the back of their truck to Macy's, Wanamaker's, and other prominent New York and Philadelphia department stores.... Known for his daring designs which brought high style to the masses, he is credited with the creation of long and low gondola sofas, free-form walnut and glass tables, and the popularization of the venerable bean bag chair.
(adapted from Times Leader Sept 08 2011).
Pearsall designs have enjoyed a resurgence in popularity over the last couple of years, to the extent that re-productions are starting to appear. This is a chance to own an original that can only increase in value. It is deceptively large and the frame is made in one piece so consider access carefully!
Frame dimensions 126"/360cm long x 28"/71cm cm high x chaise section 72"/183cm deep.
P.O.A (please email for further information,the sofa is located in Frome, Somerset viewings can be arranged).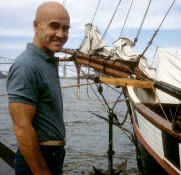 .................................................................................